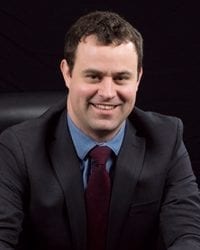 Brent@genesislawfirm.com
866-631-0028 x115
Brent D. Bowden focuses his practice in business law and estate planning, including but not limited to business formation, business transactions of most types, real estate, civil litigation, wills, trusts, probate, and business succession.
In 2006 he earned his Bachelor's degree from the University of Washington, the highest ranking undergraduate institution in the Pacific Northwest. After receiving his BA, Mr. Bowden initially intended to pursue a career in environmental law. He attended Vermont Law School, the highest rated law school for its environmental program. While there he earned a position on the prestigious Vermont Journal of Environmental Law, received the highest grade in his Environmental Law course, and in 2011 graduated magna cum laude. The honorific magna cum laude means he graduated among the top of his law school class.
Mr. Bowden is a native Washingtonian, having grown up on Whidbey Island. He lives with his wife and son in Ballard and enjoys the outdoors.