We offer many practice areas in Bellevue: divorce lawyers (family law), estate planning, immigration, business, and real estate. We also enjoy a strong connection to Puget Sound's Chinese population and provide Chinese-speaking counsel for divorce, immigration, estate planning, and business matters. Our suite is conveniently located approximately a block from Overlake Hospital and within walking distance of Microsoft's Bravern Campus, several Facebook locations, and the heart of the Eastside. Many of our firm's attorneys and staff speak Chinese, including native speakers of Mandarin and Cantonese. For driving directions, click our marked location on the map below.
Bellevue Office:
Genesis Law Firm, PLLC
40 Lake Bellevue Drive Ste 330
Bellevue, WA 98005
Schedule Appointment
Local: (425) 458-2414
Toll Free: (866) 631-0028
Admin@genesislawfirm.com
What Makes All Genesis Offices Special. We a) hire attorneys with outstanding legal credentials, b) charge significantly less per hour than nearly all competitors in the city, and c) unwaveringly insist on honestly. This is true at every Genesis location, from our Everett headquarters (just north of King County) to each new office we open.
These three core principles are much more than something we simply write or say. Take for example our first core principle – our attorneys' backgrounds. We will not hire an attorney unless his or her credentials strike us as more impressive than the vast majority of other firms' attorneys in that city and subject area. As a result, a large percentage of our attorneys came from better universities and law schools and/or earned much better grades and more prestigious awards than whoever else you might be considering for your legal matter. To view our attorney bios, click here.
Similarly, we take seriously our commitment to charging lower hourly fees. We actually encourage you to call other firms, learn their rates, and then ask us for ours. Chances are, our price will be the best you come across (and our attorneys' credentials will be stronger).
We do not take lightly our commitment to honesty either. Unlike many other firms we encounter, we absolutely will not allow our clients to lie to the judge, the opposing party, or any other decisionmaker during our representation. In fact, our firm sometimes parts ways with clients when they violate this rule.
In essence, we ensure we are the good guys. Our attorneys look in the mirror and feel pride. We strive to set the best example possible for everyone with interact with, from clients to opposing attorneys to witnesses. As our saying goes: "We're a better firm for a better world." We really are.
Overview of Our Chinese-Speaking Divorce & Family Law Attorneys' Bellevue Practices: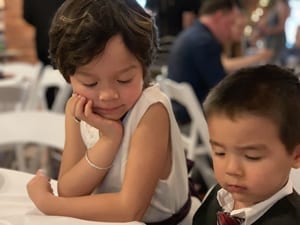 Family law is our law firm's largest practice group, yet many potential clients remain unsure what types of cases this group accepts. Family law or "domestic law" is essentially a euphemism for divorce and divorce-like matters. Common examples this practice group's cases include child custody matters between non-married parents ("parentage actions"), non-parental custody ("third-party custody actions", "dependency actions", and "de facto parent actions"), dissolutions of long-term committed intimate relationships ("marital-like relationships"), and related modification proceedings (custody and child support modifications and adjustments). In addition, some family law attorneys assist with protection orders ("anti-harassment orders" and "domestic violence orders") and custody-related matters that bear no similarity to divorces, such as adoptions.
Overview of Our Bellevue Immigration Lawyers' Practices:
The immigration law practice at Genesis Law Firm, PLLC is equipped to address all types of immigration-related matters, including naturalization and citizenship cases. We handle lawful permanent residency (green cards), temporary work visas, K-1 fiance(e) visas, investment visas, removal defense, intercountry adoptions, and appeals (Board of Immigration Appeals, Federal District Courts, Federal Circuit Courts of Appeals, and the United States Supreme Court). Our immigration lawyers are available for in-person and telephone consultations. One or more Chinese-speaking immigration attorneys is available upon request.
Family-Based Immigration. There are several ways the U.S. government allows individuals to immigrate to the United States through family. Depending on the familial relationship to a U.S. citizen or Lawful Permanent Resident, one may be able to obtain his or her own Lawful Permanent Residency to the U.S. Sometimes this is straightforward; sometimes it is complicated. No matter the complexity of the situation, our immigration lawyers have likely encountered it before and can offer help.
Employment-Based Immigration. Never before has the United States had as many highly-skilled and talented workers as it has now. U.S.-based businesses continue to recruit and hire foreign talent for growing industries such as technology, science, medicine, and the arts. Genesis Law Firm's immigration lawyers have experience in procuring immigrant visas for those highly-skilled and outstanding workers. If your business is seeking to recruit an outstanding foreign worker, our law firm can provide guidance and the legal expertise to make it happen.
U.S. Citizenship and Naturalization. Becoming a U.S. citizen is the dream of many, many people around the world. U.S. citizenship carries with it a sense of immense pride and brings stability that cannot be found elsewhere. Our immigration lawyers handle all matters surrounding U.S. citizenship and naturalization. This includes simple naturalization matters for existing Lawful Permanent Residents, Consular Reports of Birth Abroad for U.S. citizens who give birth abroad, acquisition of U.S. citizenship through a family member, and more.
Immigration Court. The greatest fear of many who wish to call the United States home is ending up in removal proceedings in immigration court. Being removed from the U.S. can have devastating consequences to one's future immigration status. There is relief available for some individuals in removal proceedings. Asylum, withholding of removal, and cancellation of removal are just three examples. The immigration lawyers at Genesis Law Firm have experience with immigration court matters and can prepare you with a defense in immigration court.
Overview of Our Other Bellevue-Area Practice Groups:
Our Bellevue office is an extension of our Everett headquarters. This allows our attorneys to meet clients at either location, effectively extending the Bellevue office's coverage to most types of legal matters, including real estate law, estate planning, and general civil litigation.