We are a Puget Sound law firm with offices in Everett and Bellevue, Chinese-speaking lawyers and staff, and robust connections to China and Taiwan. Whether Chinese and seeking assistance in the United States, or American with concerns in China, we can help with your Sino-American legal matters. We represent individuals and businesses in a full range of legal areas, including: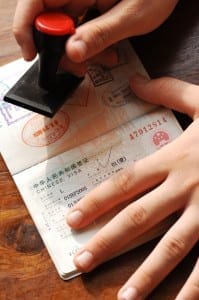 1. Business formation (startup, subsidiaries, corporations, & LLCs);
2. Chinese-speaking divorces in King County & Snohomish County, and international divorces;
3. Immigration;
4. Estate planning;
5. Market entry and exit strategies;
6. Business and regulatory disputes;
7. Employment matters; and
8. Translation.
While our firm does not practice law in China, we affiliate with top Chinese firms in Beijing, Shanghai, Xi'an, and other major Chinese cities when appropriate. We also pride ourselves on understanding Chinese legal and business culture.
Last but certainly not least, our unique business structure allows us to provide our clients with exceptionally well credentialed lawyers at lower cost than most other competing trans-border law firms.
Frequently Asked Questions:
Do you take cases on a flat fee basis? Yes, we will often work on a flat fee rather than charging on an hourly basis. This is especially true for immigration matters, where flat fees are the norm.
There are some types of cases, however, in which flat fees simply do not work well. For example, contested divorces are almost always billed on an hourly basis rather than flat fee.
Do you take cases on a contingent fee basis? No, we generally will not accept cases on a contingent fee basis, though we do have a "guarantee" program for many of our immigration matters. For clients who enter a guarantee program fee agreement, half of your flat fee payment is returned to you if the visa application fails. Of note, United States law prohibits attorneys from guaranteeing a result in the sense that that an outcome is promised. Our firm's guarantee is purely financial, not a promise of a successful legal outcome. Also of note, US law forbids lawyers from accepting contingent fee payments for divorces.
Can your attorneys speak Chinese? One or more of our attorneys speaks Chinese (Mandarin) fluently, we have a native Chinese-speaker among our staff, and several of us can communicate at a moderate level. For our firm's Chinese language website, click here: 西雅图中文律师 or here: 西雅图华人移民律师.
Do you offer free consultations? We usually speak with potential clients for free on the phone for about 5-15 minutes as part of our intake process, but our actual consultations are not free. Often our lawyers waive the consultation fee if the client engages the firm (hires the firm) on a flat fee basis at the time of the consultation.