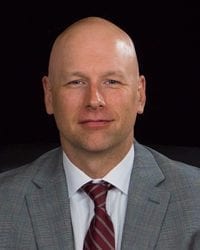 David@genesislawfirm.com
866-631-0028 x116
David Goodwin focuses his practice in divorce and family law. He earned his undergraduate degree from BYU in 2000. The school awarded him academic-based merit scholarships each of his final two years there, and he graduated with a cumulative grade point average of 3.82 out of a possible 4.0, placing him in the top 10% of his college's class. In 2003 he received his law degree from Seattle University cum laude. Cum laude is a latin term meaning "with distinction". While in law school he earned two scholarships.
Mr. Goodwin enjoys mountain climbing and cycling and is heavily involved in his church community and Boy Scouts.