约瑟夫*拉沃德 (Josef), a Chinese-speaking immigration lawyer (西雅图移民律师), has joined Genesis Law Firm's immigration practice group in Seattle and Everett, Washington.  Josef previously worked for a large international law firm in Hong Kong.
Josef graduated from the University of Washington Law School with honors and earned a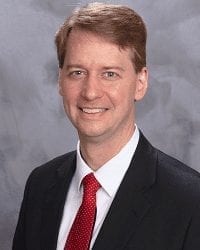 "full ride" academic scholarship. He has two bachelor's degrees, including one from China.
His practice includes employment-based immigration petitions, such as EB-1, EB-2, NIW, and EB-5 investment immigration, family-based immigration petitions, nonimmigrant visa petitions, asylum, and naturalization.
As a native English speaker, Josef is one of the few Chinese immigration attorneys capable of drafting English-language petitions without common typographical and grammatical errors.  Moreover, his background in securities law (financial law) enables him to guide clients through USCIS's complicated financial reports.
Josef has earned admission to practice in both New York and Washington. He adds great value to Genesis Law Firm and increases the firm's connection to the Chinese community in the greater Seattle area.
With offices in Seattle and Everett, WA, Genesis Law Firm is a select team of attorneys representing clients in matters involving family and divorce, immigration, real estate, and estate planning.