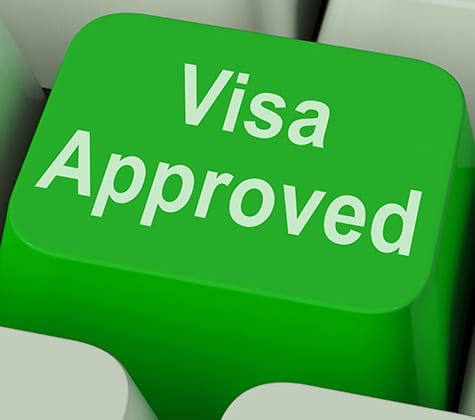 According to the Immigration & Nationality Act ("INA"), Section 212, certain individuals are deemed "inadmissible" to enter the United States. There are various reasons why this may be so. In immigration law, we call these reasons "grounds of inadmissibility." Below is a brief discussion of the different grounds of inadmissibility, and what to do if you have been found inadmissible because of one or more of these grounds.
What are the "Grounds of Inadmissibility"?
Here are just some of the grounds of inadmissibility:
Health-related grounds — INA § 212(a)(1);
Criminal and related grounds — INA § 212(a)(2);
Security and related grounds — INA § 212(a)(3);
Illegal entrants and immigration violators — INA § 212(a)(6);

Aliens present without admission or parole — INA § 212(a)(6)(A)(i);
Failure to attend removal proceedings — INA § 212(a)(6)(B);
Fraud or willful misrepresentation — INA § 212(a)(6)(C)(i);
Falsely claiming U.S. citizenship — INA § 212(a)(6)(C)(ii)(I);
Stowaways — INA § 212(a)(6)(D);
Smugglers — INA § 212(a)(6)(E)(i);
Subject to civil penalty — INA § 212(a)(6)(F)(i);
Student visa abusers — INA § 212(a)(6)(G);
Unlawful presence — INA § 212(a)(9)(B)(i);
Miscellaneous grounds:

Practicing polygamists — INA § 212(a)(10)(A);
Guardian required to accompany helpless alien — INA § 212(a)(10)(B);
International child abductors and relatives supporting abductors — INA § 212(a)(10)(C)
Can I Come to the U.S. Even If I Have Been Found Inadmissible?
If you have been found inadmissible due to one or more of the above grounds of inadmissibility, you may be eligible to file a "waiver of inadmissibility" (commonly referred to as a "waiver") so that you may come to the U.S. (NOTE: for those whose ONLY ground of inadmissibility is "unlawful presence", the new I-601A Provisional Waiver may be available).
How Do I Submit a Waiver?
Waivers are perhaps one of the most complex and confusing areas of immigration law. Understanding the waiver process is difficult in itself, but knowing how to submit a successful waiver is even more difficult. In 2011, USCIS denied 34% of all waivers that were submitted. With an immigration lawyer on your side, the likelihood of your waiver application being successful increases dramatically.
Waivers include the submission of (1) Form I-601 and $585 USCIS filing fee; and (2) supporting documentation. The supporting documentation is the most important aspect of a waiver submission. The supporting documentation must prove, at a minimum, that a "qualifying relative" of the inadmissible alien would suffer "extreme hardship" if the alien is unable to live in the U.S.
How Do I Prove "Extreme Hardship"?
Some but not all waivers require a showing that a "qualifying relative" would suffer "extreme hardship." This articles discusses the extreme hardship standard.
"Extreme hardship" is not "normal hardship." As a result, you will not prevail on a waiver application by saying, "If my spouse can't live with me I will be sad!" There has to be something more to your argument. Usually, the most successful waiver arguments have something to do with: (1) a qualifying relative having a serious medical issue and the primary caretaker is the inadmissible alien; (2) the qualifying relative and inadmissible alien have children together that depend on BOTH parents; (3) financial dependency of one or the other spouse. The best waiver applications combine various reasons why extreme hardship would occur.
What Other Documentation Is Needed for a Waiver?
The qualifying relative should submit a declaration which speaks, in detail, to the extreme hardship s/he would suffer if s/he is forced to live in the alien's country with the alien AND if s/he stays in the U.S. without the alien. Of course, the qualifying relative's declaration is not enough; there must be documentary proof submitted to support each fact made. Such documents may include: (1) medical records, (2) notes from doctors, (3) psychological reports, and (4) U.S. Department of State country reports on the alien's country (if political turmoil is being argued in the waiver).
In addition to the above documentation, your immigration lawyer will write a detailed legal brief in support of the waiver application. This legal brief takes into account the positive factors of your case, the legal standard for the granting of waivers, and highlights pertinent case law. The purpose of the legal brief is to show the USCIS adjudicator how an Immigration Judge, Administrative Appeals Office, Board of Immigration Appeals ("BIA"), or Federal Court of Appeals would decide your case.
Is a Waiver Right for Me?
Consulting with an immigration lawyer is the best way to determine if a waiver is right for you. The immigration lawyer will ask you and your qualifying relative detailed questions about your personal lives. These questions are not meant to be overly invasive; the reason the lawyer has to ask these questions is to determine if you have a strong case to prove "extreme hardship." At Genesis Law Firm, we will give you an honest assessment of the likelihood of success in your waiver application. If we feel that you do not have a good case, we will tell you. We do not want you to spend money on something that has a low likelihood for success. Our fee for preparing a waiver application depends on the facts of each case.
How Do I Contact an Immigration Lawyer at Genesis Law Firm?
Please see our contact pages for Bellevue and our Everett headquarters.