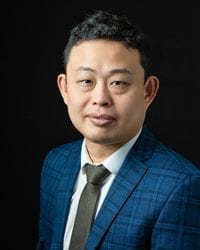 Email: Lemmy@genesislawfirm.com
Phone: 866-631-0028 x117
Lemuel "Lemmy" Lim focuses his practice on immigration, federal tax, and other areas of federal law. As an avid gamer, he has also played a central part in developing Genesis's eSports practice.
Originally from Singapore and the United Kingdom, he earned a Bachelor of Laws and Master of Laws from the University of London, England. More recently, he gained a Masters in Taxation Law from the University of Washington School of Law in Seattle.
Lemmy started his working career with a number of Tier-1 banking institutions including Barclays, Goldman Sachs, and the Bank of New York Mellon. At the height of the financial crisis in 2008, he was a corporate trustee tasked with unwinding complex financial instruments and providing debt workout services to creditors vis-à-vis the bankrupt investment bank, Lehman Brothers. Prior to joining Genesis, Lemmy was Vice President in the Securities Services Division of HSBC in Singapore where he served asset managers, private equity firms, hedge funds, and sovereign wealth funds.
In his spare time, Lemmy likes to volunteer with various non-profit organizations and is involved with the Anglican church community in Everett.
*Lemmy is licensed in Missouri, not Washington