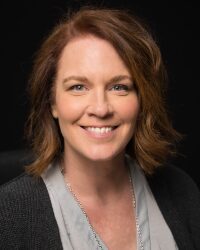 Ranae@genesislawfirm.com
866-631-0028 x840
Click Here to Schedule LLLT Appointment
Ranae York practices as a family law Limited License Legal Technician (LLLT) in Genesis's Everett office. Think of a LLLT as the legal industry's equivalent to a nurse practitioner. Just as a nurse practitioner often provides services similar to a doctor, a LLLT performs many of the same roles as an attorney, such as independently offering legal advice.
Ms. York has developed a passion for family law. She was the executive director of a respected non-profit family law agency, founded another non-profit entity for disadvantaged individuals, and, prior to joining Genesis, headed her own family law firm.