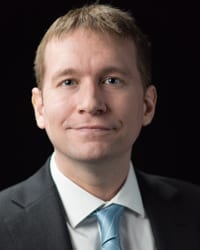 Smoore@genesislawfirm.com
866-631-0028 x123
Sean Moore's practice emphasizes immigration and family law.
In 2015 he graduated from the University of Chicago Law School on a full academic scholarship after earning a perfect score on the national law school admission test, commonly known as the LSAT. The University of Chicago ranks in the top 2% of US law schools, and Mr. Moore's LSAT score placed him in the 99.9th+ percentile.
Prior to law school, Mr. Moore received two bachelors degrees, both with highest honors, from the University of Texas at Austin. He also minored in Chinese and has worked as a Chinese-English translator in Beijing.