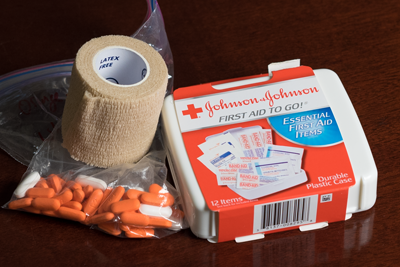 For better or worse, domestic violence (dv) petitions have become common in Everett (Snohomish County) and elsewhere. One reason is the disturbing prevalence of violence between family members. Another reason is the calculated advantage accusers sometimes gain by leveling false allegations during child custody disputes. Contact Genesis's family law team, whether you've been abused or face wrongful accusations.
Genesis offers understanding, experience, and exceptional legal training. And cost-saving technologies allow Genesis to represent clients at less per hour yet without sacrificing attorney work quality. We invite you to explore this website to learn more.
Frequently Asked Questions:
How can I prove domestic violence? There is no single or best way of proving domestic violence. Common forms of evidence include:
Law enforcement records, such as Washington State Patrol criminal history reports and incident reports.
Pictures of injuries, such as bruising, scars, and torn clothing.
Medical records, such as emergency room reports and x-rays.
Declarations from people who saw what occurred, such as family members, friends, neighbors, and guests.
Declarations from people who heard the screaming and banging, such as next door neighbors.
Journals, emails, and text messages written around the time of the event.
Apologetic emails, voicemails, and text messages from the abuser.
Pictures of damage to objects, such as broken glass, shattered dishes, smashed cell phones, unhinged doors, and holes in walls.
Can yelling constitute domestic violence? Yes, yelling can constitute domestic violence if it inflicts a legitimate fear of imminent physical harm. An example might be a threat to beat or kill someone during a heated confrontation. Shouting might also constitute domestic violence if it occurs within a pattern of stalking. As a matter of practicality, however, most judges and commissioners in Snohomish County take actual physical violence much more seriously than verbal abuse.
Can a domestic violence protection order prevent my abuser from contacting our children? Yes, a protection order can cover both the abused party and his or her family members, including children. Often commissioners and judges fashion domestic violence protection orders to work as informal parenting plans, dictating when and how a dv abuser can interact with his or her children.
Should I ask for an anti-harassment order instead of a domestic violence protection order? There may be overlap between anti-harassment and domestic violence orders, but legislators intended the two legal remedies to apply in different situations. As the name suggests, a dv order applies primarily to violence between close family member, cohabitants, and ex-cohabitants. On the other hand, an anti-harassment order applies to a much broader spectrum of individuals and situations, but generally not to accusations constituting domestic violence. In many cases a petitioner will request both a dv order and an anti-harassment order just in case.