Genesis Law Firm: Everett Lawyers for Divorce Custody Battles Involving Drugs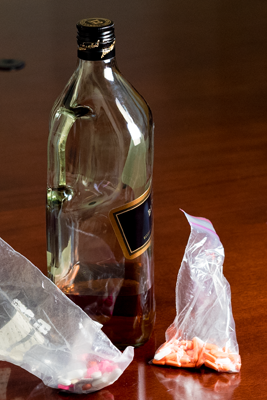 Our law firm's Everett-based divorce attorneys have successfully litigated family law and custody proceedings involving nearly every form of chemical dependence, with a particular emphasis on alleged abuse of methamphetamine (meth), prescription drugs (pills and injections), and marijuana–commonly used drugs in the greater Everett (Snohomish County) area. That experience includes both defending the accused and other situations in which our firm brought substance abuse allegations. It also includes representing spouses in matters where both parties presented addiction concerns.
The primary impact of alleged chemical abuse is upon the child custody aspect of a divorce. Drug and alcohol abuse comprise two of the most serious of the "191 factors", a nickname for the weightiest custody dispute factors, listed in RCW 26.09.191. 191 factors tend to be the central focus of any custody battle in which they might be present, especially when the 191 factors are drugs and alcohol. If a parent recently consumed or actively consumes illegal substances, the other party will almost always receive primary care of the child(ren), unless of course both parties suffer from similar problems.
Effective legal representation in these cases requires an understanding of subject-specific topics. The following are examples:
Chemical dependance evaluations
Collateral contacts
Urinalysis (UA) and hair follicle testing procedures and results
Testing time windows for various substances and types of tests
Court-trusted testing providers and laboratories
Masking methods for various substances and types of tests
Treatment regimes
Court-trusted treatment providers
Guardians ad litem (GALs) and means of contesting or supporting GAL reports
Commonly implicated agencies, such as federal and local law enforcement agencies, CPS, and DSHS
The best dependency lawyers for referrals to dependency court proceedings
Third-party custody proceedings, also known as non-parental custody
Requests for governmental and agency records
Which types of third party witnesses and declarants courts usually do or do not find credible
Parameters for supervised visitation
Means of maintaining parent-child bonds during periods when visitation might not be allowed
Repairing parent-child bonds
The path to rehabilitation and increased parent-child contact
We encourage you to review our website and its resources section for more information on these and other legal topics. Or call us at 866-631-0028 to speak with a Genesis divorce attorney, conveniently located approximately two – three blocks from the Snohomish County Courthouse. You can also learn about our firm's competitive advantages by clicking here.