At Genesis, we proudly offer exceptional Chinese-speaking legal services to the Puget Sound, including one or more Chinese-speaking divorce lawyers practicing in Bellevue, and surrounding cities. We have two offices – a branch office in Bellevue and headquarters in Everett. Our Mandarin-speaking lawyers see clients at both locations, allowing each client to select whichever office and lawyer he or she likes best. Notably, east King County clients (Bellevue, Redmond, etc.) often prefer driving to our Everett headquarters rather than navigate Bellevue's traffic.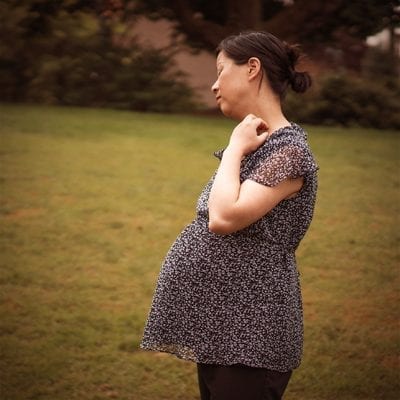 Regardless which of our locations or lawyers you choose, we provide several advantages over other Mandarin-speaking firms in the Pacific Northwest. Firstly, we enjoy significantly stronger academic credentials than most competitors because we tend to be more selective in our attorney recruitment. You can investigate this yourself by visiting our attorney bios and comparing them to whoever else you might be considering. For example, attorney Qiuwen "Heather" Xu attended Peking University for her undergraduate degree (currently ranked #1 in China) and the University of Washington for her law degree (ranked #1 in this region of the United States). Very few family law or divorce lawyers can match her background, especially in our vicinity.
Our pricing is another advantage over local competitors. Contested divorce attorneys typically charge by the hour, and most King County firms' hourly rates are 30 – 85% more than at Genesis. We charge less because of cost-saving technologies that reduce our firm's overhead.
Our third and foremost advantage is our commitment to honesty. Some of our competitors sacrificed their reputations by misleading judges and commissioners, especially in divorce and family law litigation. Genesis, on the other hand, makes every effort to present the truth and only the truth in every matter. This comes across as a breath of fresh air for jurists, and credibility often determines the outcome of family law cases in the United States.
To learn more, we encourage you to call us toll free at 866-631-0028 or email us at admin@genesislawfirm.com.
Frequently Asked Questions
Does Genesis accept flat fees? Yes, we sometimes accept flat fees, but not for contested divorces ("contested" means the parties disagree on the terms of the divorce). The work involved in contested divorces varies tremendously from case to case, making flat fees impractical. Uncontested divorces (divorces in which the parties agree on all the terms) are better suited to flat fee billing.
Does Genesis work on other types of family law cases, or just divorces? Genesis represents clients in nearly every area of family law, including parentage actions (custody cases between unmarried parents), prenuptial agreements, child support actions, parenting plan modifications, and more.
What types of Chinese does Genesis speak? We primarily speak Mandarin.
Does Genesis have a site in Chinese characters? Yes, our hanzi site (our site in characters) is chuangshijilaw.com.
Can Genesis assist with international divorces involving a party in China? Often we can. Though we do not practice law in China, we are familiar with the laws customarily applied in international divorces, including jurisdictional issues and the Hague Conventions on service of process and international child abduction.
How much does a divorce usually cost? Please see our article on the topic, which you can find by clicking here: How Much Does a Divorce Cost in Washington State?
Can I get divorced in Washington if I recently moved here from China? Washington has no waiting requirement, citizenship requirement, or legal immigration requirement, which means most new residents can divorce here. However, if the opposing party has never lived in Washington, our state might not have jurisdiction over incidental issues such as spousal maintenance (alimony), distribution of assets, and allocation of debts. Similarly, Washington might not have jurisdiction over any dependent children if they have not lived here for at least six months. In some instances, Washington has jurisdiction over some of the issues and another state or country has jurisdiction over other issues, resulting in two simultaneous court proceedings.