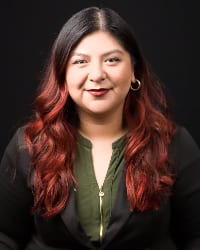 Jennifer@genesislawfirm.com
866-631-0028 x125
Jennifer Mendoza is a bilingual (Spanish-speaking) divorce and family law attorney in the firm's Everett office.
She received her undergraduate degree from Seattle University cum laude, meaning with honors. She then earned her law degree from the highest ranking law school in the Pacific Northwest, the University of Washington. While there she became senior managing editor of the Washington International Law Journal, and the journal published her legal writing, both prestigious accolades. After a brief stint as a dependency lawyer (a type of custody-related family law), Ms. Mendoza returned to school and earned an advanced legal degree summa cum laude, meaning with highest honors.
She grew up in Everett and Bellevue and has a special passion for assisting people in need.