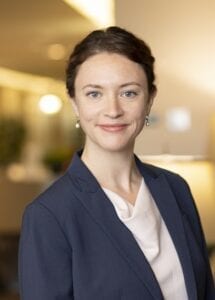 Constance@genesislawfirm.com
866-631-0028 x118
Constance Locklear's practice emphasizes family law. Family law consists of divorce and divorce-like proceedings, including child custody, child support, spousal maintenance (alimony), property distribution, and protection orders. She also assists with tenant-side landlord-tenant issues.
In 2014 she earned her law degree cum laude from Seattle University school of law. The term cum laude is a Latin phrase meaning 'with honors' and is awarded to students with grades among the top of the class. She also gained admission to the prestigious Order of the Barristers for having qualified for a national moot court competition.
A northwest native, she earned her undergraduate degree from the University of Oregon in 2011, also with honors.